New album
Ways And Needs Of A Night Horse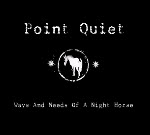 Buy it in our store
Released on Continental Records Europe and distributed by V2.
Available in our store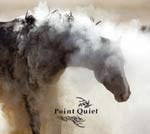 Point Quiet album
Released on Continental Records Europe and distributed by V2.
Deseronto
Deseronto is a small town in Ontario, Canada. And it's the title of the album that we released back in the days, before we were Point Quiet.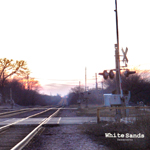 We've got some left in our store.
Ways & Needs - The Video
News
Op De Tôffel festival, Vierlingsbeek, 19 June
22 June 2016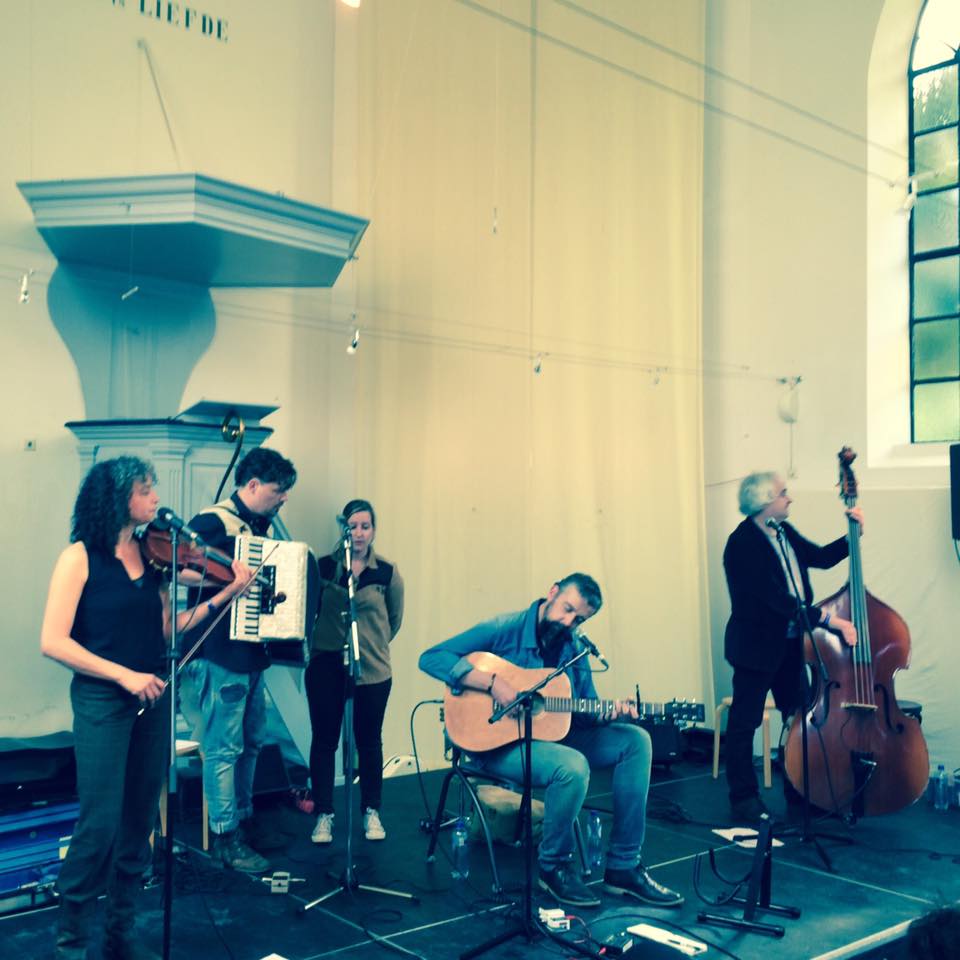 Theater De Boemel, Tilburg, 9 June
10 June 2016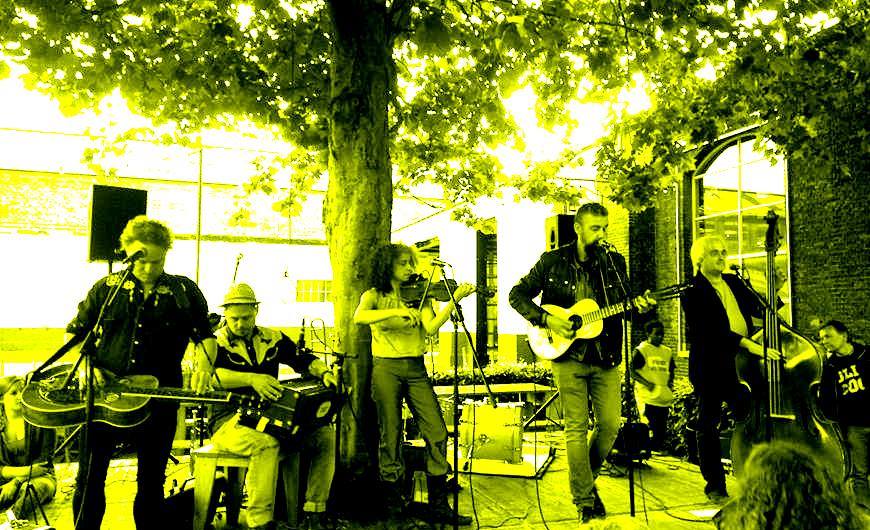 Picture by Wil Opstals.
Kampvuurfestival, Kasteel Tongelaar, Mill, 5 June
6 June 2016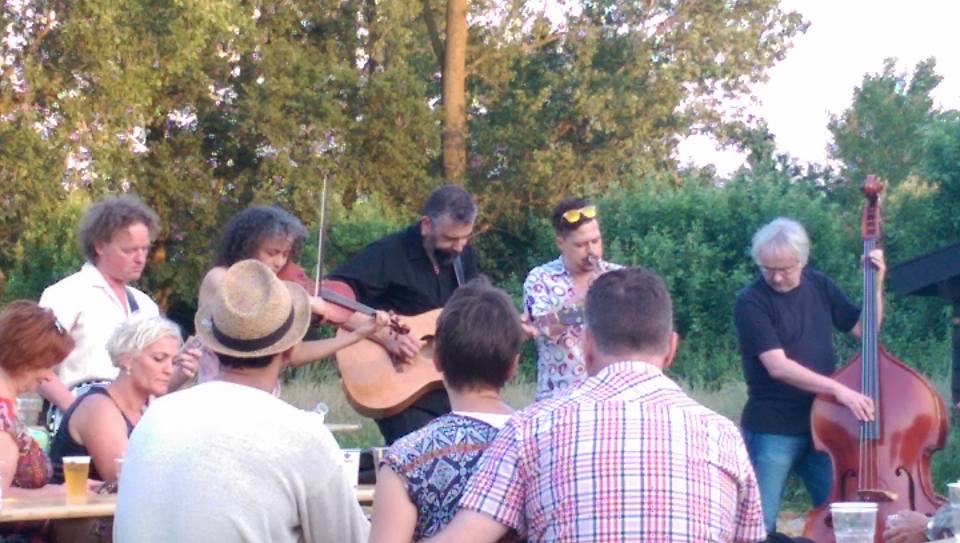 Picture by Sanne Verbogt.
Hoogte80 Festival, Arnhem, 8 May
11 May 2016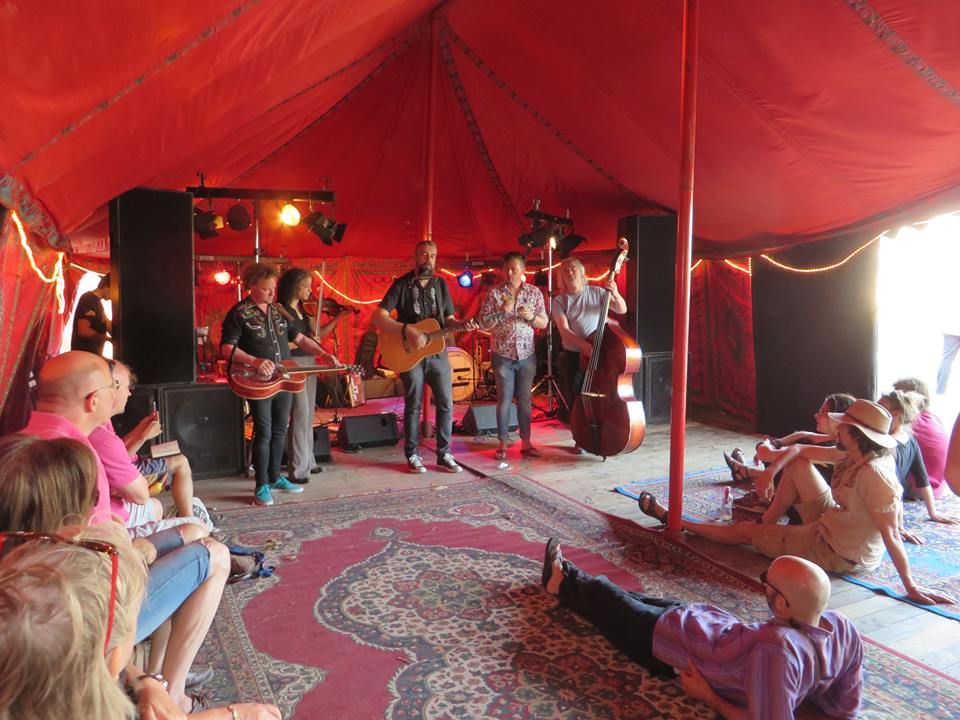 Here's us, playing an unplugged encore at the Hoogte80 Festival, last Sunday. Picture by Rian Custers.
Parel van Zuilen, Utrecht, 14 March
17 March 2016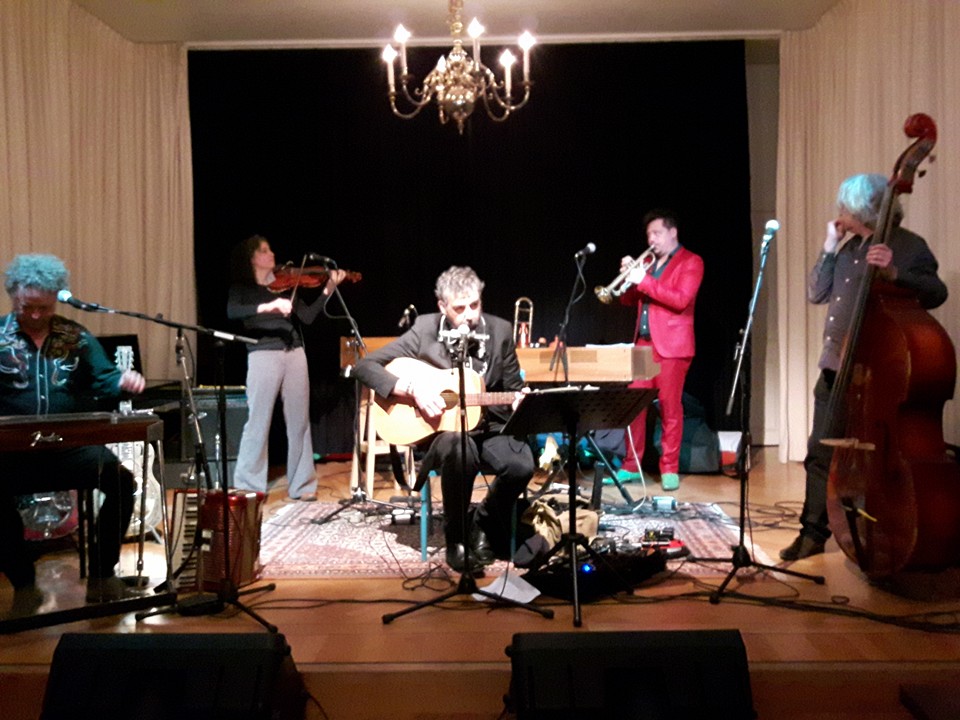 Picture by Bert Pijpers/CRS. And here's our Facebook promo video for this gig.
Well although we are called Point Q u i e t , that last clip had 3 to 4 minutes of it. So here's our short invitation again, without the imposing on all of your 3G, bandwidth etc. Welcome ! 14-03-2014 -2015 parelsessies.nl De Parel Van ZuilenColor a blue monday.

Posted by Point Quiet on Friday, 11 March 2016
Mudboot Sessions, Vivre Interieur Authentique, Nijmegen, 5 March
6 Mach 2016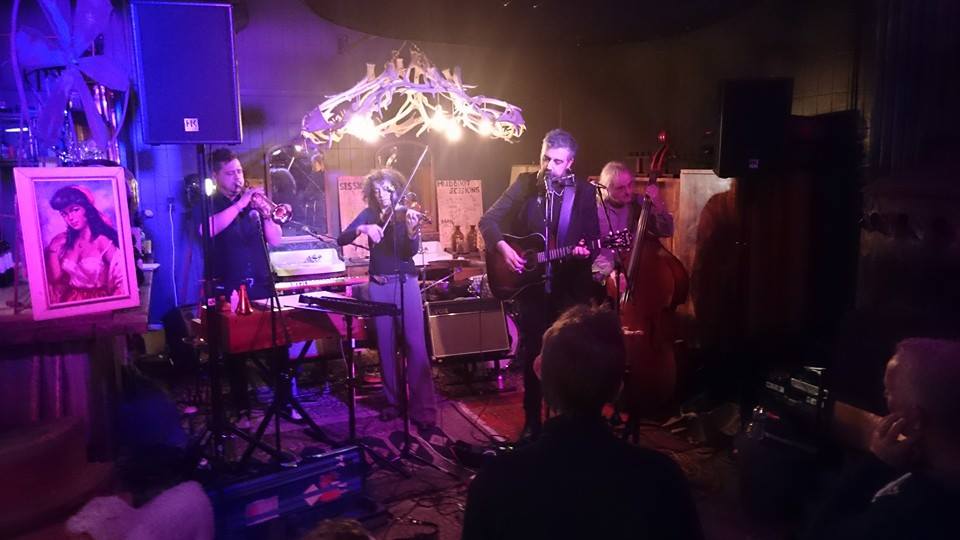 Picture: Mudboot Sessions, from their Facebook page.
Sunday Folk, Paradox, Tilburg, 21 February
22 February 2016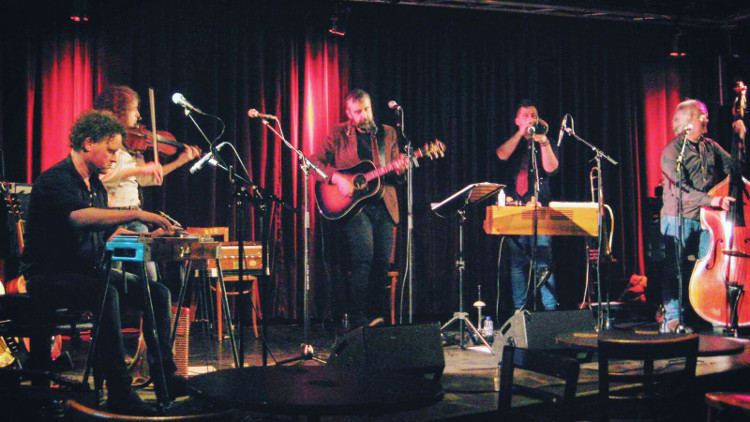 And here's the promo video we made for this gig.
An invitation for you to come out and listen to our songs next Sunday 21-2-2016 at P A R A D O X Tilburg. If you like our music, where ever you are, you can s u p p o r t us by sharing with your friends this song, to which we added some of last years images. We will be very g r a t e f u l. Thank you, best wishes to you.Point Quiet(show starts 15:00 venue opens 14:30)

Posted by Point Quiet on Friday, 19 February 2016
Crossroads, Het Zwijnshoofd, Bergen op Zoom, 12 January
4 February 2016
Pictures by Erwin Klomp. AltCountryNL's Van Bommel was there and wrote a review. Which we like!
Ctrl.Alt.Country's top 10 albums of the year
14 December 2015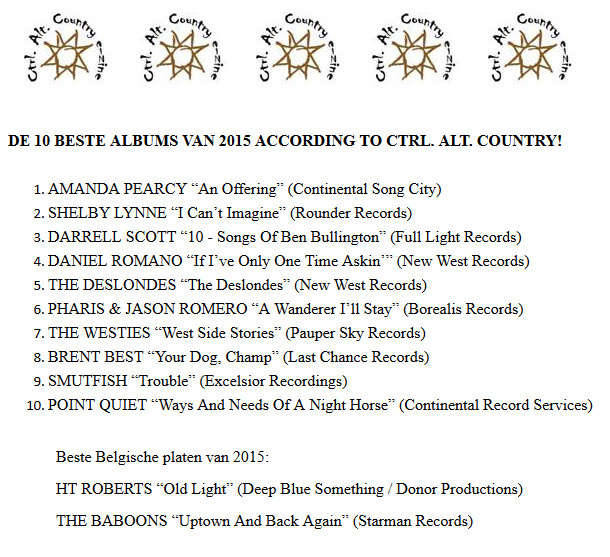 Luxor Live, Arnhem, 12 November
15 November 2015
Pictures by Rijno Boon. More on the Luxor Live website.
Vanslag, Borger, the video
8 November 2015
Video by Ramon Boerman / RB Geluidservice.
Continental Road Show, Vanslag, Borger, 25 October
26 October 2015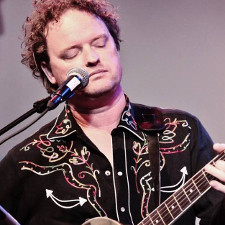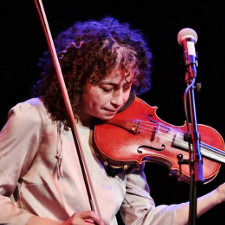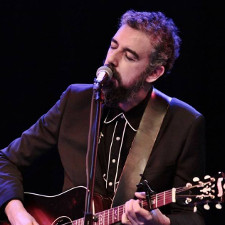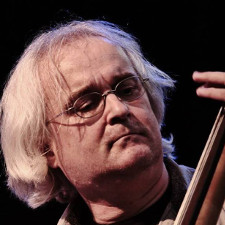 Pictures by Bert Pijpers. For more, visit the Continental Records Facebook page.
Continental Road Show, In the Woods, Lage Vuursche, 17 October
19 October 2015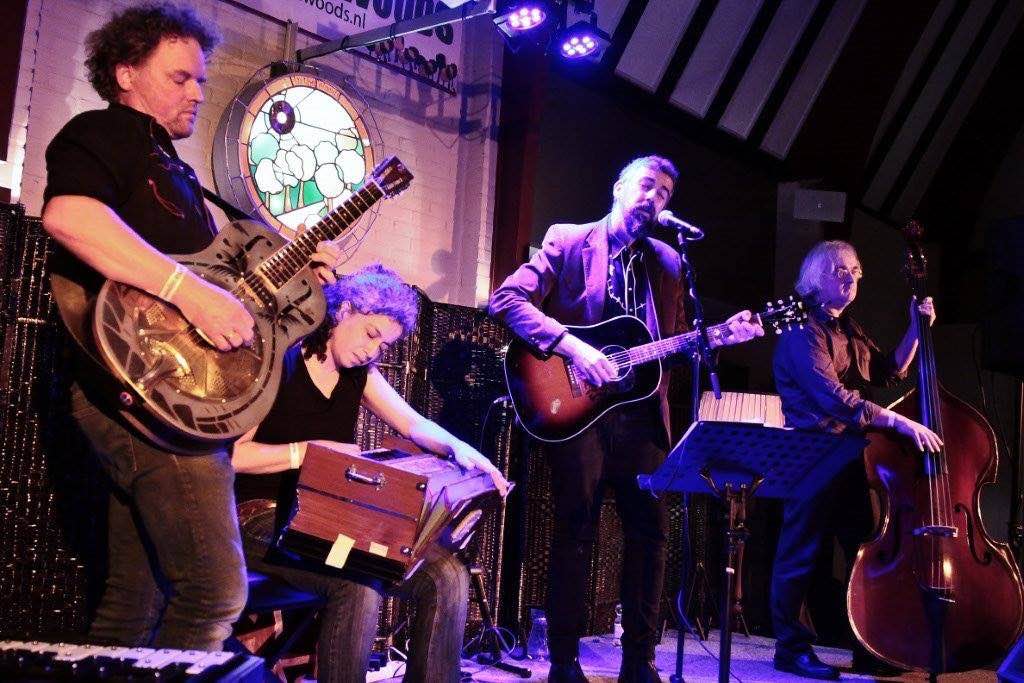 What a joy it was to play In the Woods in Lage Vuursche last Saturday. Many thanks to everyone who was there, on stage, off stage, front stage or backstage. The picture was taken by Bert Pijpers. There's more on the Continental Records Facebook page.
LantarenVenster, 3 September, opening for Frazey Ford
3 September 2015
Point Quiet voorprogramma bij Frazey Ford & band #LV #Live #music #Rdam pic.twitter.com/jWfuBZEpEM

— Wessel (@dennism) 3 september 2015
fijn. mooi. lantaren.venster. frazey.ford. point.quiet. @pointquiet @FrazeyFord @LantarenVenster pic.twitter.com/0F2JCcPrJB

— Jan van Bijnen (@janvanbijnen) 4 september 2015
Just confirmed: LantarenVenster, 3 September & Cambrinus, 10 April; date for Luxor Live changed: 12 November
24 August 2015
Two new gigs in the gig list. On 3 September we'll be opening for Frazey Ford in LantarenVenster, Rotterdam. And on 10 April, that's next year, we'll go to Horst and play in Cambrinus.
There's a new date for our show in Luxor Live: Thursday 12 November.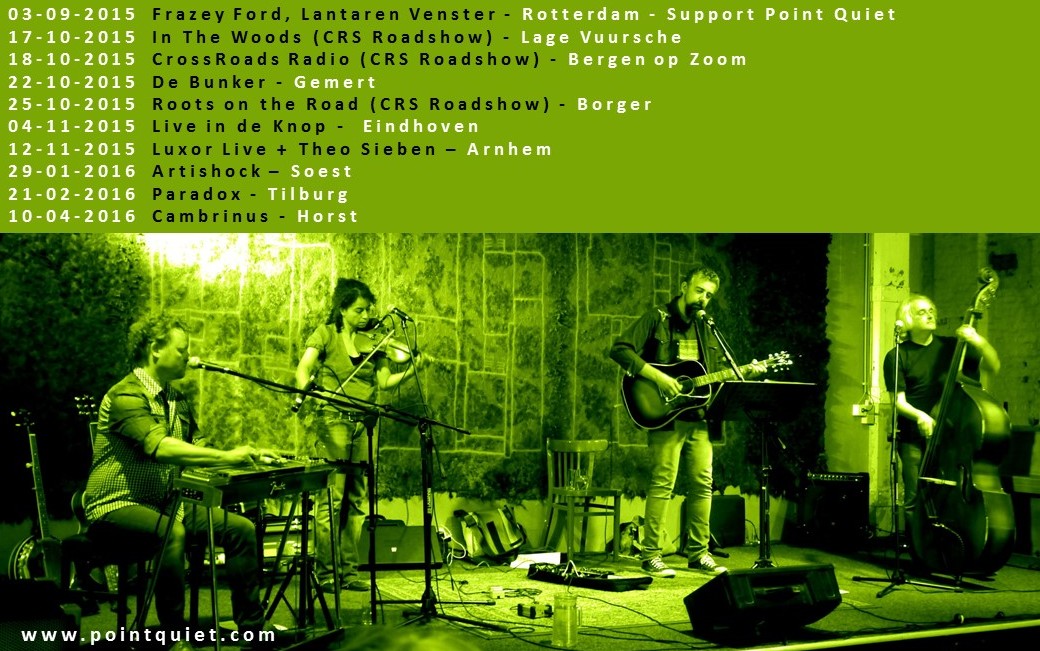 we look forward to being on the road again @contrecservices @ItsAllHappening pic.twitter.com/BEPK5efl4E

— Point Quiet (@pointquiet) 22 juli 2015
Paardcafé, 12 June
31 May 2015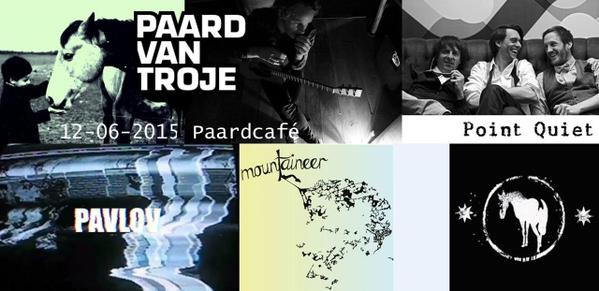 With Mountaineer and Pavlov
Roots in 't Groen, Geldrop
21 May 2015
We had a great time in 't Groen Koffiehuis in Geldrop yesteday. There are some nice pics on the Roots in 't Groen Facebook page. We're stealing one of them, by Ronald Rietman.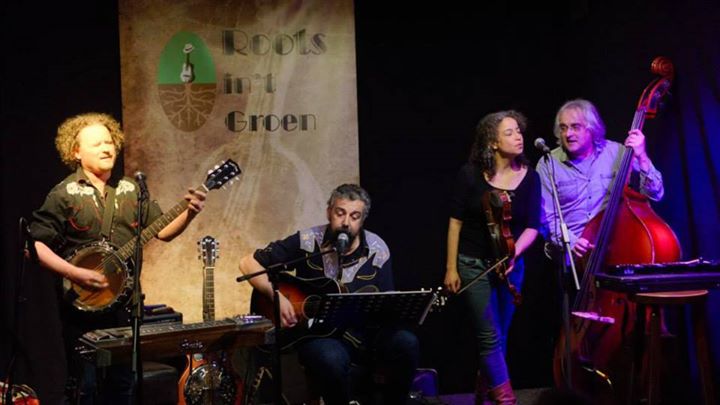 Video impression & interview from De Zwarte Ruiter
12 March 2015
Video by 3voor12 Den Haag
An interview with Jan
8 March 2015
BN De Stem had a nice interview (our own copy here) with Jan, our hero on dobro and pedal steel and banjo and accordeon and trumpet and mandoline and much more. He talks about how he grew up in the small town of Ulvenhout, about his love for all stringed instruments and especially the dobro and about his shows with comedy legend Freek de Jonge. And we get to know if he and Sonja will ever get married.
The pictures were taken in Ulvenhout by Ron Magielse.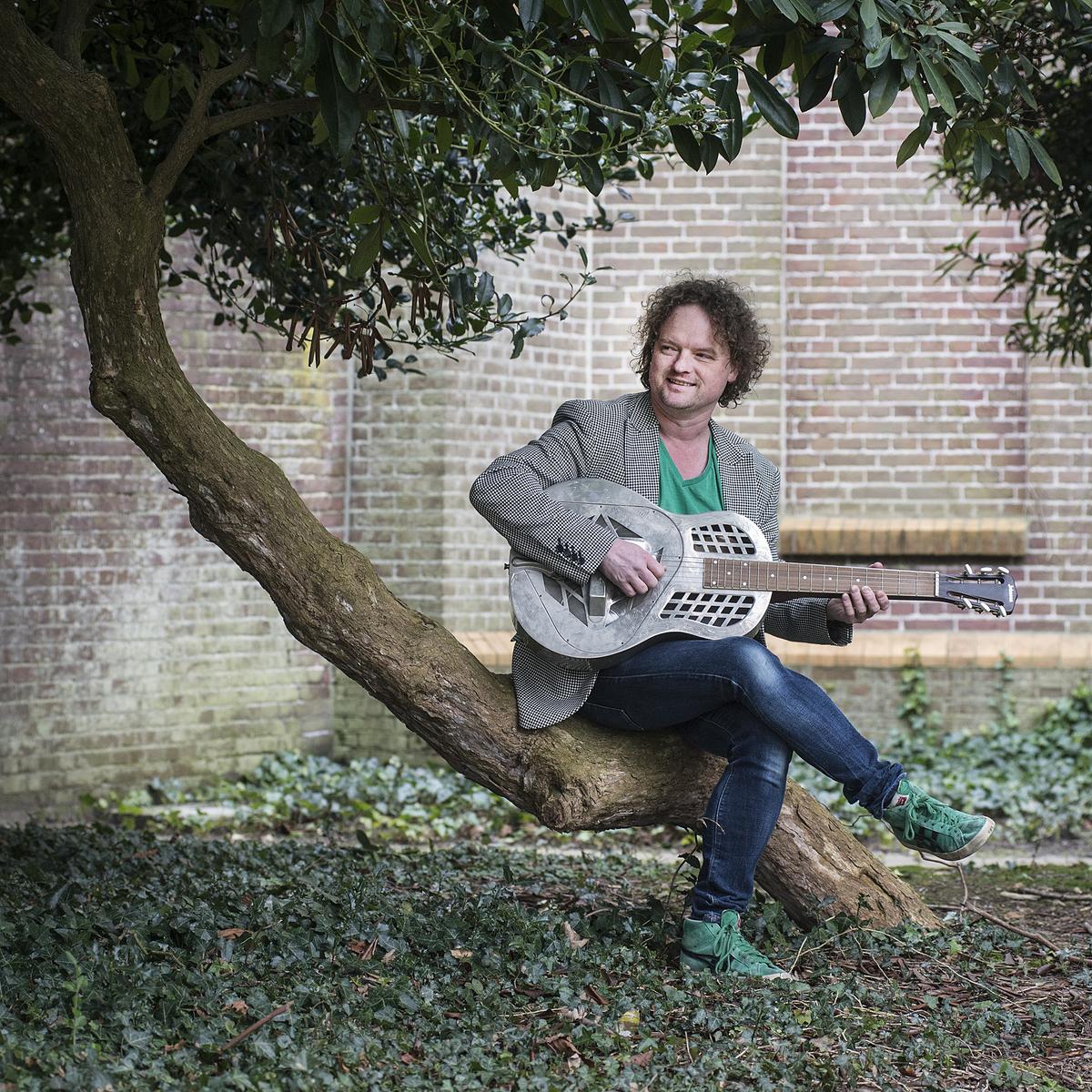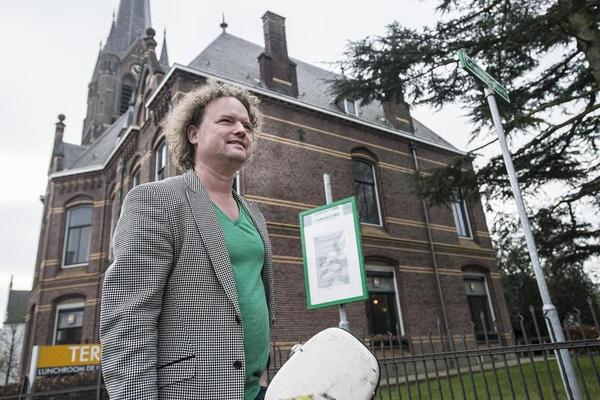 De Zwarte Ruiter, Den Haag, February 2015
27 February 2015
Picture by Roland Wichser, stolen from 3voor12 Den Haag. There's more at their place.
Ways And Needs Of A Night Horse - the video
18 February 2015
Video by Simone. Footage shot by Leonie Kuizenga at De Parel Van Zuilen, Utrecht.
Ways And Needs Of A Night Horse released today
16 February 2015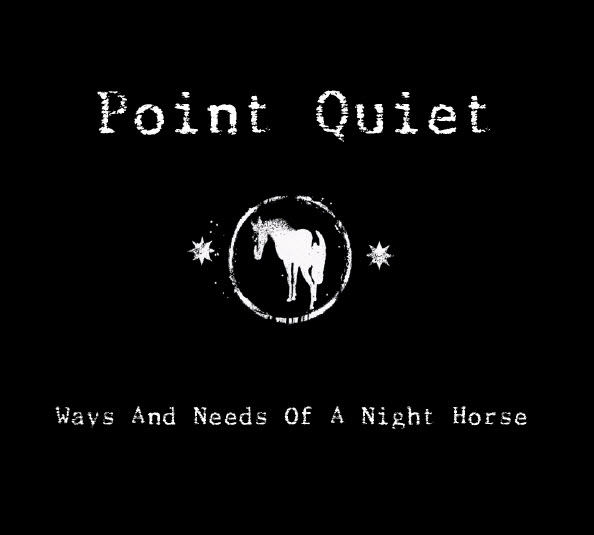 It's official, we have a new album. Release date: today! We're very happy with the response we got up to now. So, with pride, we present some press quotes below, in Dutch, English and German. Maybe, after reading them, you might consider to visit our store? Or read all the reviews on our Press page.
Ways And Needs Of A Night Horse press quotes
"We waren erop de redactie kapot van dit nummer, trouwens de hele plaat mag er wezen"
Jan Donkers on Gonzo's return, KX Radio
"een album van internationale allure dat ze overal op de wereld mogen horen."
Heaven (pdf)
"een slag in het gezicht met een fluwelen behandschoende vuist"
RifRaf (pdf)
"Point Quiet macht Musik, die traumhafte Schatten wirft und wo Schatten sind, ist auch Licht"
RockTimes
"We hopen dan ook van harte dat het album "Ways And Needs Of A Night Horse" van deze groep op de welverdiende erkenning van vele liefhebbers van uitstekende muziek zal mogen rekenen"
Rootstime.be
"A bit of Tex Mex by using trumpet, trombone and accordion, a nod to Ennio Morricone in the intro of Trembling Star, old school country slide guitar in The Man I Once Was, this is a band wearing their influences up front."
Here Comes The Flood
3voor12 Den Haag
4 February 2015
3voor12 Den Haag selected us as their favourite band for this month. This means you can see and hear us a lot in the Den Haag area, this February.
Monday next week, the 9th, we'll be playing and talking in Stork On Air on Den Haag FM
On Wednesday the 25th we'll play in De Zwarte Ruiter
And on Saturday the 28th there will be a video impression on Den Haag TV
And don't forget there's also our gig in De Regentenkamer on Sunday the 22nd, in the afternoon.
Before we start our Den Haag tour, we'll be playing in Amsterdam first. Tomorrow, in Dokhuis Galerie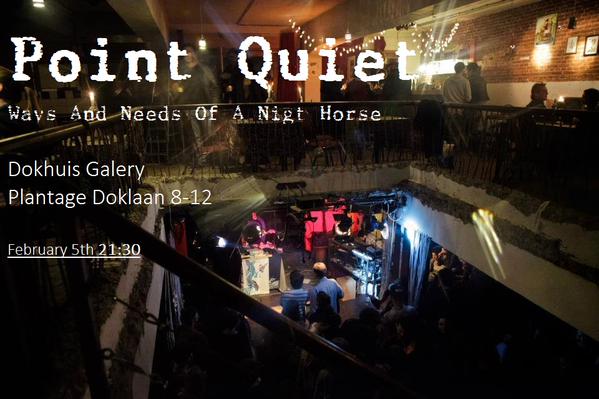 We've updated our Lyrics page, with all the words from all the songs on our forthcoming album Ways And Needs Of A Night Horse. To give you an idea of what's going on in the mind of our lead poet and singer Pascal, here's one of them.
Told
I happen to find vanishing ghosts
In the waves licking the shores through eternity
I could never fight that most tender love
That keeps hiding inside tales rooted deep in honesty
The day seems to fade, and I feel a bit strange
Should I see your face again, I just wouldn't hide anymore
Later the Sun will rise, the break of dawn
Will cut the bones of stranger dreams floating on our songs
The streets were empty last night, only the shadows
Of long-gone lovers were seen dancing, or so I've been told
The day seems to fade, and I feel a bit strange
Should I see your face again, I just wouldn't hide anymore
First reviews & a picture from Concerto
3 January 2015
The first reviews of our new album have arrived. And they're good! Check them out on White Room Reviews and Here Comes The Flood. In the sidebar on the left of this news message you can find some songs and samples and a link to our store, in case you'd like to pre order the album.
In December we did a pre release presentation of the new album in the Concerto record store in Amsterdam. Here's a great picture by Funs Kessen.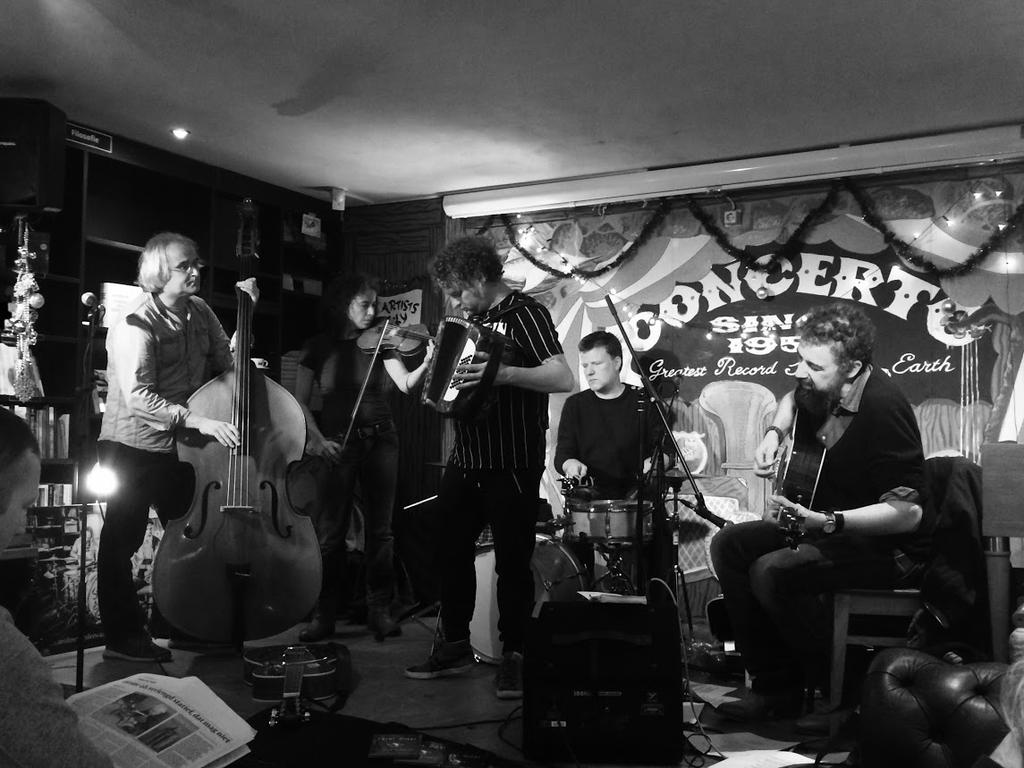 'Ways And Needs Of A Night Horse' coming soon!
18 December 2014
Our new album 'Ways And Needs Of A Night Horse' will be released on the 16th of February by Continental Records Europe.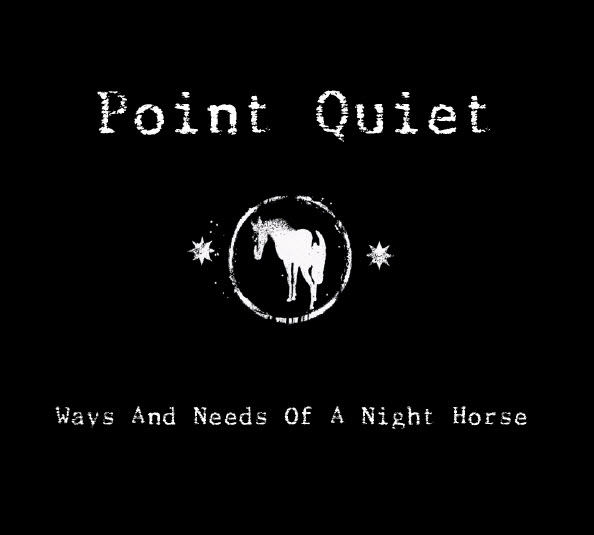 We promise you eleven songs of loss, hope and trust, in our signature dark Americana sound.
You can pre order the album in our store now, for a reduced price of only € 12,--.
Or have a listen:
New video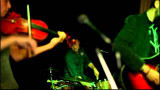 ► 4:14
Ways And Needs Of A Night Horse
Run All You Want, Live @ Vanslag, Borger
Shot on 25 October, 2015 by Ramon Boerman / RB Geluidservice.
Live recordings @ Radio West
From our session in the Stork On Air show on April 16, 2010. Mixed live on air by Bas Martinius.